February 7, 2023
Cross docking: The Definition, Advantages and Disadvantages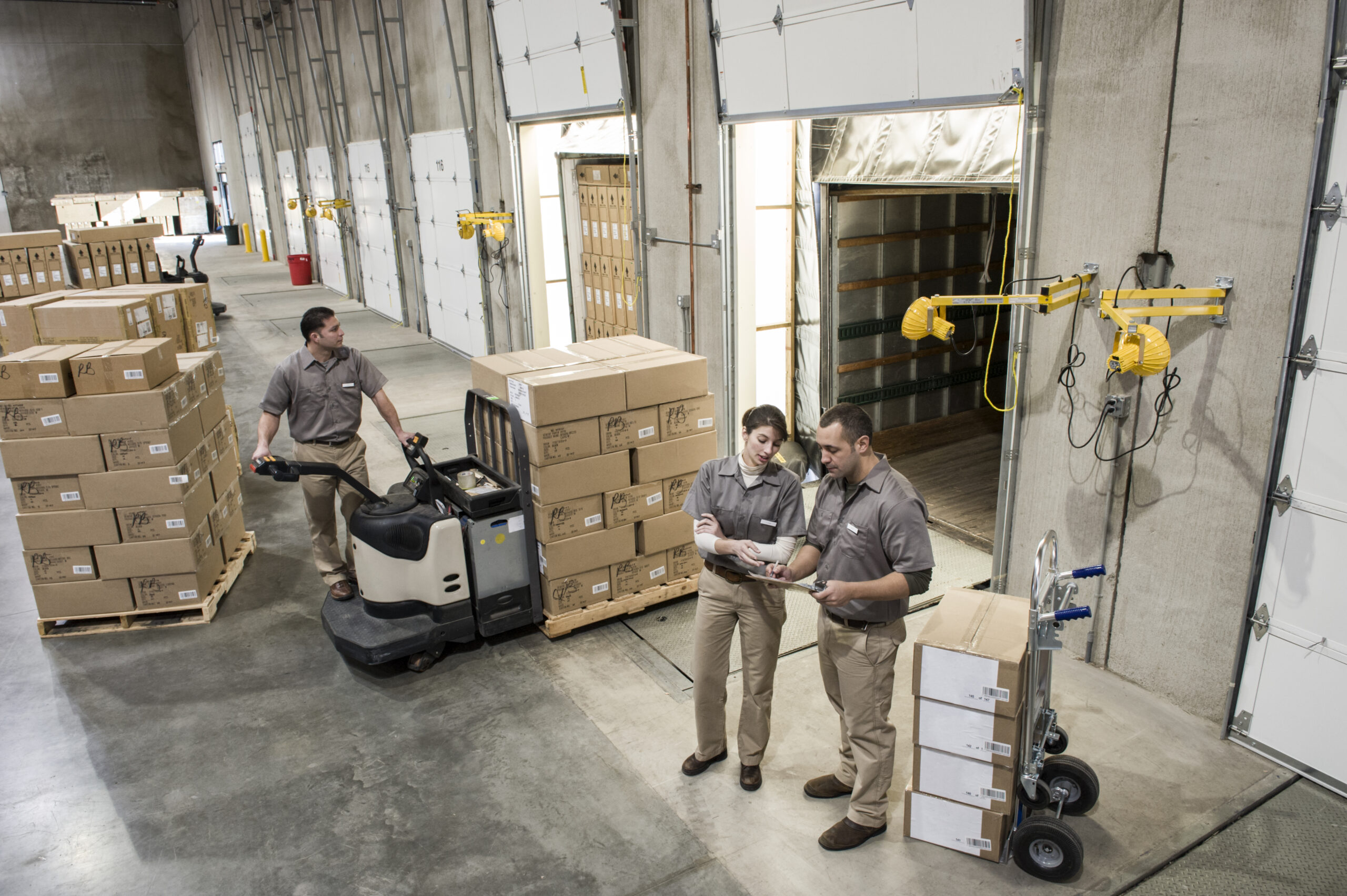 Speed and productivity of supply chain management are crucial to the sustainability of a business. Cross docking is one of the supply chain strategies that reduces lead times and inventory by having warehouse workers unload trucks directly from the dock. 
It is a fairly simple concept, but there are several important considerations when implementing this system in your warehouse. 
This article covers everything you need to know about cross docking as a supply chain strategy, along with the advantages and disadvantages of this system.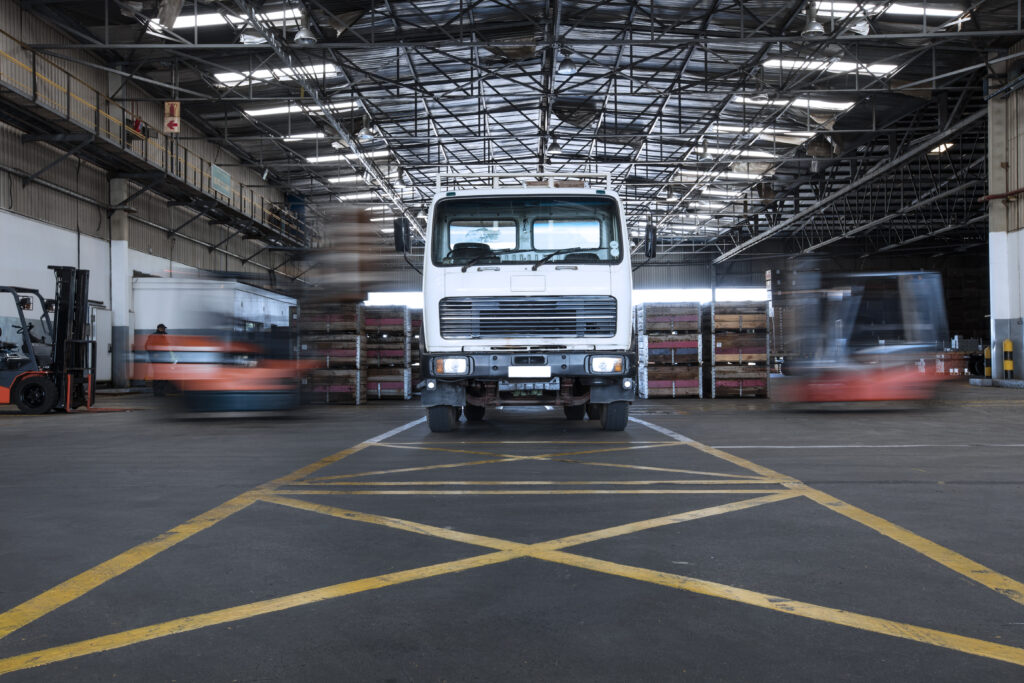 Cross docking is a logistic procedure where goods are transferred directly from inbound trucks to outbound delivery trucks. This reduces the time spent repackaging pallets and the need for warehouse space by up to 50%.
Cross docking takes place at cross docking stations, where specially designed conveyor belts transfer items directly between trucks–inbound and outbound. 
Inbound products arrive through transportation such as trucks/trailers, and are transferred to a receiving dock on one side of the 'cross dock' terminal. 
Once the inbound transportation has been docked, they can be unloaded, sorted and screened to verify their end destinations. 
Once sorted, products are moved to the other end of the 'cross dock' terminal. When the outbound transportation has been loaded, the products can be dispatched to customers.
What is the difference between Cross Docking and Consolidation?
Cross docking and consolidation are both warehouse management strategies that involve transferring product between different warehouses in order to improve efficiency. 
Consolidation refers to the process of storing products from different shipments in one centralized location before shipping them to their final destinations. 
On the other hand, cross docking involves storing products in their respective distribution centers before shipping them directly to their final destinations. 
The main difference between cross docking and consolidation is the order in which the products are shipped to their final destinations. When a company uses consolidation, the products travel to one central location before being distributed to each specific location. Cross docking, on the other hand, sends products directly to their final destinations after being processed at a specific distribution center.
When should cross docking be used?
The implementation of cross docking depends on every warehouses' needs. It's important to understand what cross docking really is in order to make an informed decision as to whether cross docking is the solution for your logistic requirements. 
Cross docking can advance the supply chain for a multitude of particular products. For instance, items that require temperature control such as frozen food and fresh produce need to be transported as quickly as possible can be advantaged by this process. 
In addition, with cross docking, finished goods are delivered to customers sooner because the inventory time at each stage of the process is reduced. 
The advantages of cross docking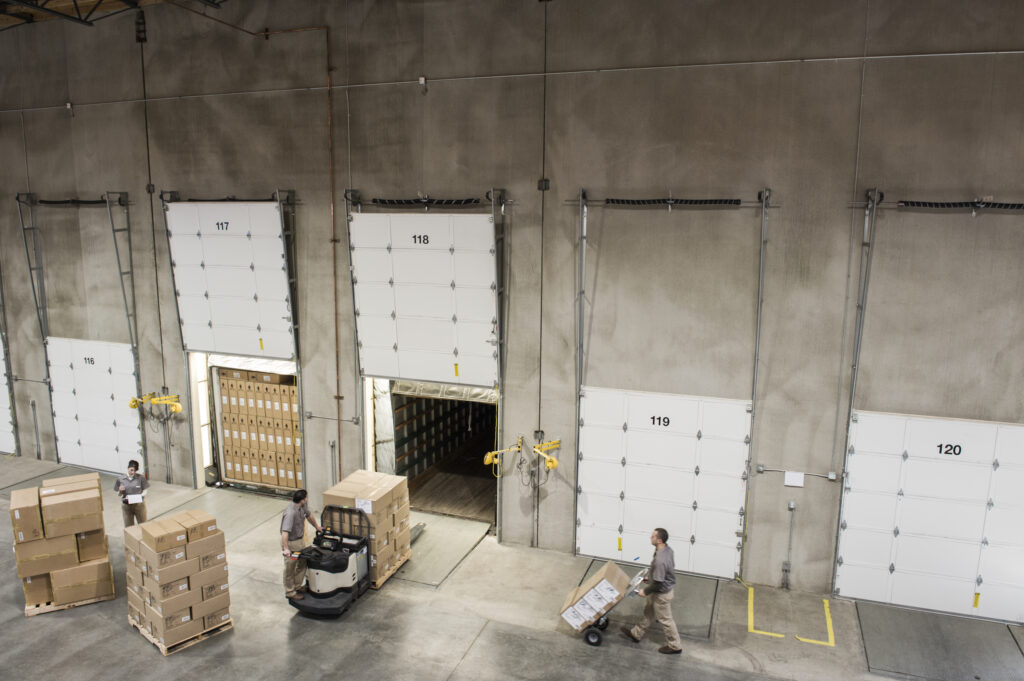 Cross docking provides multiple advantages to both logistic organizations and their clients. Some of the most prominent advantages are:
Reduce warehouse rental or property cost
The cost of renting or owning a warehouse can be substantial to any business. There are many factors to ensure and invest in to keep a warehouse running smoothly, such as camera and other security equipment to ensure 24/7 safety for high value products and space for large vehicles and lorries. 
With cross docking, you can remove most of the costs associated with warehousing since products are quickly transferred  from one inbound to an outbound truck. You may only need to rent a facility to unload your lorries but the cost will be substantially lower than renting a warehouse. 
Reduce handling of products
Less handling of products can result in less chances of damaged products. Accidents occur from time to time, and they usually take place during the process of handling: when employees are equipped to carry the product around the warehouse using forklifts and when goods are stored in the warehouse.
The less goods are treated, the less they are likely to break. Cross docking reduces the interactions between the goods because storing and transporting products are less important. With cross docking, products are directly carried by the supplier and by the truck.
Your products get on the road faster
Cross docking means the time spent on handling products is significantly reduced. Therefore products can get on the road in a few hours after arriving at the facility. This is great for your client, especially when they can track where their packages are at all times. 
The key to ensuring the efficient functioning of any supplier is pace. Customers want to know that their goods will reach them as soon as possible. It would be better for customers to see their products on the road than to see them still sitting in a warehouse.
The disadvantages of cross docking
Besides its advantages, cross docking also comes with certain disadvantages to take into consideration:
More time required in planning
Although cross docking provides some time-saving and efficient benefits, management should still contribute more time to planning and monitoring to ensure the process works effectively. To make the transfer of goods work smoothly, the systems must in some way be properly planned and set up.
More investment in capital
Cross docking can help businesses cut down on the cost of labor in the long run, but it takes time and expenses to set up the terminal structures. Certain equipment and gadgets are required in order to construct a smooth-running system.
Because goods are not packed in compliance with the company's particular system or style, long-term cross-docking increases the risk of lost inventory or defective products.
Cross docking is a just-in-time supply chain process that allows companies to switch goods directly from their source to their destination without storing any of them in warehouses in between. 
Cross docking has many advantages, including shorter delivery times and lower costs. However, just like any other logistic solution, it also comes with a few disadvantages, such as having to find a nearby facility and working with higher costs due to planning and capital and risk of shrinkage. 
In order to minimize risks and reap the benefits of this procedure, it is best to work with a highly trusted transportation partner.
Rolls Right Trucking provides reliable transportation, tailored solutions for businesses and a high level of professional communication. With 40+ years of experience, we have the knowledge and services to ensure all your transportation needs are met with satisfaction and security. Contact us to get started!
We got you the extra mile to deliver your goods safely to its destination. Get in touch with us today.